Dr Sathyanarayanan Jagannathan
MBBS, MD, FRCA, EDRA
Consultant Anaesthetist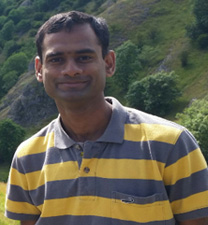 Completed MBBS (1999) with Distinction and as Best Outgoing student from Thanjavur Medical College, India. Post graduate training in Anaesthesia (2004) from Madras Medical College, India and Specialty training in Anaesthesia at Birmingham School of Anaesthesia, UK. Completed FRCA from the Royal College of Anaesthetists (2006) and European Diploma in Regional Anaesthesia (2010).
Areas of interest
Anaesthesia for major cancer surgery including Upper GI cancers and Retroperitoneal Sarcoma
Optimisation and anaesthesia for high risk patients
Regional anaesthesia and Trauma
Teaching and medical education